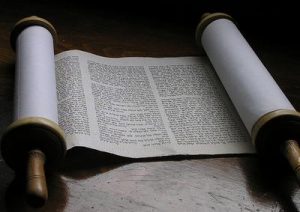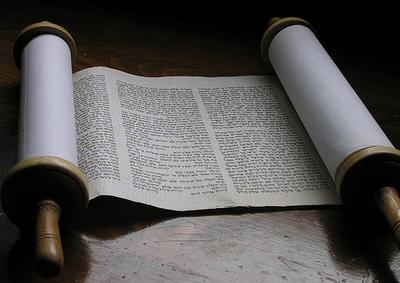 Weekly Torah Study is Saturday morning at 9. We meet in the Room 202 of Temple Brith Kodesh (enter by Door A). We decide year by year how we'll approach the weekly portion. Last year we used the weekly d'var Torah from Rabbi Jonathan Sacks as a jumping off point. This year, we're going to consider each parsha from a Mussar perspective. Each week an email is sent out (usually on Thursday) to anyone who may be interested. You're welcome on Saturday, whether or not you got the email or had time to read it. Discussions are generally lively.
Bamidbar 16:1-3
Now Korah, son of Izhar son of Kohath son of Levi, betook himself, along with Dathan and Abiram sons of Eliab, and On son of Peleth – descendants of Reuben – to rise up against Moses, together with two hundred and fifty Israelites, chieftans of the community, chosen in the assembly, men of repute. They combined against Moses and Aaron and said to them, "You have gone too far! For all the community are holy, all of them, and the LORD is in their midst. Why then do you raise yourselves above the LORD's congregation?"
Rabbi Adin Steinsaltz, Talks on the Parasha
The disputes until now have always been with outsiders, and Moses can basically relate to them with equanimity. Korach, however, is not an outsider …
The Torah emphasizes that Korach is a clan leader among the Levites, Moses' and Aaron's tribe. He is joined with "men of repute."
Rabbi Adin Steinsaltz, Talks on the Parasha
the claims put forward by Korach and his followers … are much more far-reaching than any other claim advanced against [Moses] thus far. … the complaints, for the first time, do not relate to a practical problem but to a fundamental religious question. … [The previous complaints about food were] an instance of infantile behavior, not reflective of any deeper problem. …
Given the catastrophe of the previous parshah, does Korach's complaint have merit? What is the basis of Moses' political authority or his ability to speak for God?
Rashi
But Korah who certainly was a clever (lit. open-eyed) man, what reason had he to commit this folly? His mind's eye misled him. He saw by prophetic vision a line of great men descending from him [referring to Samuel and other descendants] … He said, "Is it possible that all this dignity is to arise from me and I shall remain silent (be myself of no importance)?"
Ramban
Jealousy, desire, and love of honor take a person out of the world. The reason for this is that possessing these three middos, or even a single one of them, inevitably causes a person to forfeit his emunas haTorah.
Rabbi Shlomo Wolbe
This incident gives us an understanding of the hidden motivations that underlie our actions. Korach's fight against Moshe stemmed from his feelings of jealousy, which generated his ideology regarding the mitzvos in general and the leader of the nation in particular. Additionally, he solidified his position with the prophetic vision of a great future. These three factors led Korach to take action against Moshe: 1) he had a philosophy; 2) he even had "proof" that he was right; yet 3) it was all rooted in a negative trait – jealousy.
The same three factors often compel us to act, as well. We might have ideas and ideals, and we might even have proof that we are following the correct path, but we must always realize that these ideas or actions are borne of our character traits. Before acting, and certainly before taking drastic measures, we should take time to think about the real impetus for our thoughts and
deeds. If they are rooted in positive traits – kindness, compassion, and so on – then we know we are truly on the right path. However, if we suspect that they might be rooted in negative traits – jealousy, hatred, craving for honor, and the like – then we are befter off admiftng our faults and refraining from acting on them.
…
In fact, a person must be especially careful when he acts "for the sake of Heaven," because he might think that the truth of his cause gives him license to do as he pleases.
Can you think of examples of bad behavior that were rationalized? Why are religious conflicts particularly dangerous in this regard?
How do you develop the insight to recognize your own rationalizations? Do you have to do it all by yourself?
---
---
Torah Study Archive

Thumb
Title
Parshat Korach
June 14, 2018 by Office
Filed as: Torah Study
Parshat Shelach
June 7, 2018 by Office
Filed as: Torah Study
Parshat Beha'alotecha
May 31, 2018 by Office
Filed as: Torah Study
Parshat Naso
May 24, 2018 by Office
Filed as: Torah Study
Parshat Bamidbar
May 17, 2018 by Office
Filed as: Latest News, Torah Study
Parshat Behar-Bechukotai
May 10, 2018 by Office
Filed as: Torah Study
Parshat Emor
May 3, 2018 by Office
Filed as: Torah Study
Parshotim Acharei Mot-Kedoshim
April 26, 2018 by Office
Filed as: Torah Study
Parshat Tazria-Metzora
April 19, 2018 by Office
Filed as: Torah Study
Parshat Shemini
April 12, 2018 by Office
Filed as: Torah Study
Parshat Tzav
March 22, 2018 by Office
Filed as: Torah Study
Parshat Vayakhel-Pekudi
March 6, 2018 by Office
Filed as: Torah Study
Parshat Vayikra
March 6, 2018 by Office
Filed as: Torah Study
Parshat Ki Tisa
March 1, 2018 by Office
Filed as: Torah Study
Parshat Tetzaveh
February 22, 2018 by Office
Filed as: Torah Study
Parshat Terumah
February 15, 2018 by Office
Filed as: Torah Study
Parshat Mishpatim
February 8, 2018 by Office
Filed as: Torah Study
Parshat Yitro
February 1, 2018 by Office
Filed as: Torah Study
Parshat Beshalach
January 24, 2018 by Office
Filed as: Torah Study
Parshat Bo
January 19, 2018 by Office
Filed as: Torah Study
Parshat Vaeira
January 11, 2018 by Office
Filed as: Torah Study
Parshat Shemot–How did Moses become Moses?
January 5, 2018 by Office
Filed as: Torah Study
Parshat Vayechi 5778
December 28, 2017 by Office
Filed as: Latest News, Torah Study
Parshat Vayigash
December 22, 2017 by Office
Filed as: Torah Study
Parshat Mikeitz
December 14, 2017 by Office
Filed as: Torah Study
Parshat Vayeshev
December 8, 2017 by Office
Filed as: Torah Study
Parshat Vayishlach
November 29, 2017 by Office
Filed as: Torah Study
Parshat Vayeitzei
November 24, 2017 by Office
Filed as: Torah Study
Parshat Toldot
November 16, 2017 by Office
Filed as: Torah Study
Parshat Chayei Sarah
November 9, 2017 by Office
Filed as: Torah Study
Parshat Vayera 5778
November 2, 2017 by Office
Filed as: Torah Study
Parshat Lech Lecha
October 26, 2017 by Office
Filed as: Torah Study
Sukkot
October 5, 2017 by Office
Filed as: Torah Study
Parshat Ki Teitzei
August 31, 2017 by Office
Filed as: Torah Study
Parshat Shoftim
August 24, 2017 by Office
Filed as: Torah Study
Parshat Re'eh
August 17, 2017 by Office
Filed as: Torah Study
Parshat Eikev
August 10, 2017 by Office
Filed as: Torah Study
Parshat Vaetchanan
August 3, 2017 by Office
Filed as: Torah Study
Parshat Devarim
July 27, 2017 by Office
Filed as: Torah Study
Parshat Matot-Masei
July 20, 2017 by Office
Filed as: Torah Study
Parshat Pinchas
July 13, 2017 by Office
Filed as: Torah Study
Parshat Balak
July 7, 2017 by Office
Filed as: Torah Study
Parshat Chukat
June 29, 2017 by Office
Filed as: Torah Study
Parshat Korach
June 23, 2017 by Office
Filed as: Torah Study
Parshat Shelach
June 15, 2017 by Office
Filed as: Torah Study
Parshat Beha'alotecha
June 9, 2017 by Office
Filed as: Torah Study
Parshat Naso
June 1, 2017 by Office
Filed as: Torah Study
Parshat Behar-Bechukotai
May 18, 2017 by Office
Filed as: Torah Study
Parshat Emor
May 11, 2017 by Office
Filed as: Torah Study
Parshotim Acharei Mot-Kedoshim
May 4, 2017 by Office
Filed as: Torah Study
Parshat Tazria-Metzora
April 28, 2017 by Office
Filed as: Torah Study
Parshat Shemini
April 21, 2017 by Office
Filed as: Torah Study
Parshat Shemini
April 13, 2017 by Office
Filed as: Torah Study
Parshat Tzav
April 6, 2017 by Office
Filed as: Torah Study
Parshat Vayikra
March 31, 2017 by Office
Filed as: Torah Study
Parshot Vayakhel-Pekudi
March 26, 2017 by Office
Filed as: Torah Study
Parshat Tetzaveh
March 10, 2017 by Office
Filed as: Torah Study
Parshat Beshelach
February 9, 2017 by Office
Filed as: Torah Study
Parshat Bo
February 2, 2017 by Office
Filed as: Torah Study
Parshat Vaera
January 26, 2017 by Office
Filed as: Torah Study
Parshat Shemot
January 20, 2017 by Office
Filed as: Torah Study
Parshat Vayechi
January 12, 2017 by Office
Filed as: Torah Study
Parshat Vayigash
January 5, 2017 by Office
Filed as: Torah Study
Parshat Mikeitz
December 29, 2016 by Office
Filed as: Torah Study
Parshat Vayeishev
December 22, 2016 by Office
Filed as: Torah Study
Parshat Vayishlach
December 15, 2016 by Office
Filed as: Torah Study
Parsha Vayeitzei
December 8, 2016 by Office
Filed as: Torah Study
Parshat Chayei Sarah
November 25, 2016 by Office
Filed as: Torah Study
Parshat Vayera
November 18, 2016 by Office
Filed as: Torah Study
Parshat Lech Lecha
November 16, 2016 by Office
Filed as: Torah Study
Parshat Noach
November 3, 2016 by Office
Filed as: Torah Study
Parshat Bereshit
October 27, 2016 by Office
Filed as: Torah Study
The Spirituality of Song — Ha'azinu
October 13, 2016 by Office
Filed as: Torah Study
To Renew Our Days — Vayelech
October 5, 2016 by Office
Filed as: Torah Study
Not In Heaven — Nitzavim
September 29, 2016 by Office
Filed as: Torah Study
The Limits of Love – Ki Teitse
September 14, 2016 by Office
Filed as: Torah Study
Keeping Our Word (Matot 5776) — August 6, 2016
August 17, 2016 by Office
Filed as: Torah Study
Devarim
August 17, 2016 by Office
Filed as: Torah Study
Parsha Korach
July 7, 2016 by Office
Filed as: Torah Study
Parshat Shelach Lecha
June 30, 2016 by Office
Filed as: Torah Study
Parshat Beh'alotecha
June 30, 2016 by Office
Filed as: Torah Study