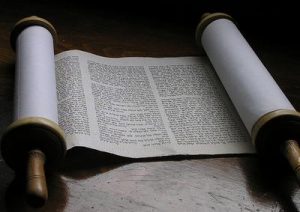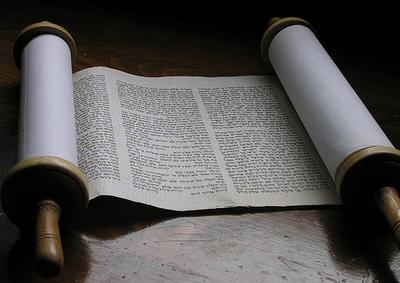 Weekly Torah Study is Saturday morning at 9. We meet in the Room 202 of Temple Brith Kodesh (enter by Door A). We decide year by year how we'll approach the weekly portion. Last year we used the weekly d'var Torah from Rabbi Jonathan Sacks as a jumping off point. This year, we're going to consider each parsha from a Mussar perspective. Each week an email is sent out (usually on Thursday) to anyone who may be interested. You're welcome on Saturday, whether or not you got the email or had time to read it. Discussions are generally lively.
A Darkness One Can Feel
In the interpretative path we are taking, the Pharaoh is not a historical figure but represents a way in which we resist change and growth. We can be tyrants, constricting who we are and who we can be, as our souls struggle for freedom. We harden our hearts, we refuse to hear the truth or lighten our fixed thoughts or allow ourselves to feel.
Shemot (10: 21-22) (Robert Alter, trans.)
And the LORD said to Moses, "Stretch out your hand over the heavens, that there be darkness upon the land of Egypt, a darkness one can feel."
Shemot Rabbah (14: 3) as cited by Rabbi Dessler
Where did the darkness come from? On this, there is a dispute between Rabbi Yehuda and Rabbi Nehemia. Rabbi Yehuda says it came from the darkness above–the darkness with which God shrouds His glory, as the verse says, "He makes darkness His secret place…" Rabbi Nehemia says it came from darkness below–the darkness of Gehinnom, as the verse says: "A land covered with darkness, the shadow of death, and disorder."
Rabbi Dessler explains that there are two ways of understanding darkness as a metaphor. Darkness from above is deeply philosophical or mystical. It is the realization that we come from nothingness and the visible world is an illusion. Darkness from below is sin that darkens the potential of being alive. Which perspective will be most valuable for growth? Mussar teachers insist we will learn better from concretely recognizing how we are limiting ourselves rather than contemplating a philosophical abstraction. There are religious practices, both inside and outside of Judaism that involve contemplating or meditating on nothingness. At a deep level both kinds of darkness are connected. But for most people, in our day-to-day lives, we grow when see have we've come short of our potential.
Thinking about a trait like humility — how might you work on it from these two different perspectives?
---
---
Torah Study Archive

Thumb
Title
Parshat Bo
January 19, 2018 by Office
Filed as: Torah Study
Parshat Vaeira
January 11, 2018 by Office
Filed as: Torah Study
Parshat Shemot–How did Moses become Moses?
January 5, 2018 by Office
Filed as: Torah Study
Parshat Vayechi 5778
December 28, 2017 by Office
Filed as: Latest News, Torah Study
Parshat Vayigash
December 22, 2017 by Office
Filed as: Torah Study
Parshat Mikeitz
December 14, 2017 by Office
Filed as: Torah Study
Parshat Vayeshev
December 8, 2017 by Office
Filed as: Torah Study
Parshat Vayishlach
November 29, 2017 by Office
Filed as: Torah Study
Parshat Vayeitzei
November 24, 2017 by Office
Filed as: Torah Study
Parshat Toldot
November 16, 2017 by Office
Filed as: Torah Study
Parshat Chayei Sarah
November 9, 2017 by Office
Filed as: Torah Study
Parshat Vayera 5778
November 2, 2017 by Office
Filed as: Torah Study
Parshat Lech Lecha
October 26, 2017 by Office
Filed as: Torah Study
Sukkot
October 5, 2017 by Office
Filed as: Torah Study
Parshat Ki Teitzei
August 31, 2017 by Office
Filed as: Torah Study
Parshat Shoftim
August 24, 2017 by Office
Filed as: Torah Study
Parshat Re'eh
August 17, 2017 by Office
Filed as: Torah Study
Parshat Eikev
August 10, 2017 by Office
Filed as: Torah Study
Parshat Vaetchanan
August 3, 2017 by Office
Filed as: Torah Study
Parshat Devarim
July 27, 2017 by Office
Filed as: Torah Study
Parshat Matot-Masei
July 20, 2017 by Office
Filed as: Torah Study
Parshat Pinchas
July 13, 2017 by Office
Filed as: Torah Study
Parshat Balak
July 7, 2017 by Office
Filed as: Torah Study
Parshat Chukat
June 29, 2017 by Office
Filed as: Torah Study
Parshat Korach
June 23, 2017 by Office
Filed as: Torah Study
Parshat Shelach
June 15, 2017 by Office
Filed as: Torah Study
Parshat Beha'alotecha
June 9, 2017 by Office
Filed as: Torah Study
Parshat Naso
June 1, 2017 by Office
Filed as: Torah Study
Parshat Behar-Bechukotai
May 18, 2017 by Office
Filed as: Torah Study
Parshat Emor
May 11, 2017 by Office
Filed as: Torah Study
Parshotim Acharei Mot-Kedoshim
May 4, 2017 by Office
Filed as: Torah Study
Parshat Tazria-Metzora
April 28, 2017 by Office
Filed as: Torah Study
Parshat Shemini
April 21, 2017 by Office
Filed as: Torah Study
Parshat Shemini
April 13, 2017 by Office
Filed as: Torah Study
Parshat Tzav
April 6, 2017 by Office
Filed as: Torah Study
Parshat Vayikra
March 31, 2017 by Office
Filed as: Torah Study
Parshot Vayakhel-Pekudi
March 26, 2017 by Office
Filed as: Torah Study
Parshat Tetzaveh
March 10, 2017 by Office
Filed as: Torah Study
Parshat Beshelach
February 9, 2017 by Office
Filed as: Torah Study
Parshat Bo
February 2, 2017 by Office
Filed as: Torah Study
Parshat Vaera
January 26, 2017 by Office
Filed as: Torah Study
Parshat Shemot
January 20, 2017 by Office
Filed as: Torah Study
Parshat Vayechi
January 12, 2017 by Office
Filed as: Torah Study
Parshat Vayigash
January 5, 2017 by Office
Filed as: Torah Study
Parshat Mikeitz
December 29, 2016 by Office
Filed as: Torah Study
Parshat Vayeishev
December 22, 2016 by Office
Filed as: Torah Study
Parshat Vayishlach
December 15, 2016 by Office
Filed as: Torah Study
Parsha Vayeitzei
December 8, 2016 by Office
Filed as: Torah Study
Parshat Chayei Sarah
November 25, 2016 by Office
Filed as: Torah Study
Parshat Vayera
November 18, 2016 by Office
Filed as: Torah Study
Parshat Lech Lecha
November 16, 2016 by Office
Filed as: Torah Study
Parshat Noach
November 3, 2016 by Office
Filed as: Torah Study
Parshat Bereshit
October 27, 2016 by Office
Filed as: Torah Study
The Spirituality of Song — Ha'azinu
October 13, 2016 by Office
Filed as: Torah Study
To Renew Our Days — Vayelech
October 5, 2016 by Office
Filed as: Torah Study
Not In Heaven — Nitzavim
September 29, 2016 by Office
Filed as: Torah Study
The Limits of Love – Ki Teitse
September 14, 2016 by Office
Filed as: Torah Study
Keeping Our Word (Matot 5776) — August 6, 2016
August 17, 2016 by Office
Filed as: Torah Study
Devarim
August 17, 2016 by Office
Filed as: Torah Study
Parsha Korach
July 7, 2016 by Office
Filed as: Torah Study
Parshat Shelach Lecha
June 30, 2016 by Office
Filed as: Torah Study
Parshat Beh'alotecha
June 30, 2016 by Office
Filed as: Torah Study