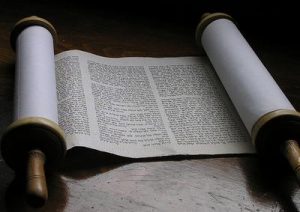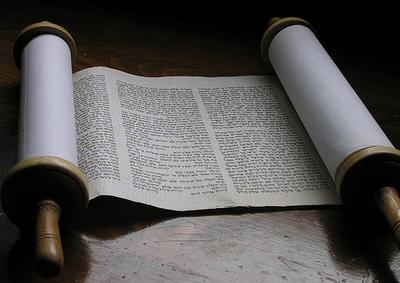 Weekly Torah Study is Saturday morning at 9. We meet in the Room 202 of Temple Brith Kodesh (enter by Door A). We decide year by year how we'll approach the weekly portion. Last year we used the weekly d'var Torah from Rabbi Jonathan Sacks as a jumping off point. This year, we're going to consider each parsha from a Mussar perspective. Each week an email is sent out (usually on Thursday) to anyone who may be interested. You're welcome on Saturday, whether or not you got the email or had time to read it. Discussions are generally lively.
Bereishit 25:27-28
When the boys grew up, Esau became a skillful hunter, a man of the outdoors; but Jacob was a mild man who stayed in camp. Issac favored Esau because he had a taste for game; but Rebekah favored Jacob.
This can be read as a difference in parental preference. What are your thoughts and experience about parents having favorite children?
Another reading based on the structure of the statement is that Issac's love was conditional — "for the game that he brought him" — while Rebecca's love of Jacob was unconditional. What about Issac and Rebecca's personality might lead them to express love differently?
Esau takes on a gendered role and identity consistent with bearing the birthright in a patriarchal system: He is a hunter, ruddy and hairy; he is outwardly strong, representing gevurah. In contrast, Jacob is depicted as a quiet tent-dweller, content with domestic life: a mama's boy. We will quickly see that these characterizations are superficial. Esau is shallow, while the simple Jacob is both cunning and determined. Might this also be speaking to cultural perceptions shared in 21st century America about strength? Or about the deceptiveness of appearances?
Bereishit 25:29-35
And Jacob prepared a stew and Esau came from the field, and he was famished. And Esau said to Jacob, "Let me gulp down some of this red red stuff, for I am famished." Therefore is his name called Edom. And Jacob said, "Sell now your birthright to me." And Esau said, "Look, I am at the point of death, so why do I
need a birthright?" And Jacob said, "Swear to me now," and he swore to him, and he sold his birthright to Jacob. then Jacob gave Esau bread and lentil stew, and he ate and he drank and he rose and he went off, and Esau spurned the birthright.
If Esau puts such little value on his birthright, is deception and untruth acceptable to rescue the birthright?
If you would like to receive the Torah study message as an email each week, please subscribe to our list.
---
Torah Study Archive

Thumb
Title
Parshat Toldot
November 16, 2017 by Office
Filed as: Torah Study
Parshat Chayei Sarah
November 9, 2017 by Office
Filed as: Torah Study
Parshat Vayera 5778
November 2, 2017 by Office
Filed as: Torah Study
Parshat Lech Lecha
October 26, 2017 by Office
Filed as: Torah Study
Sukkot
October 5, 2017 by Office
Filed as: Torah Study
Parshat Ki Teitzei
August 31, 2017 by Office
Filed as: Torah Study
Parshat Shoftim
August 24, 2017 by Office
Filed as: Torah Study
Parshat Re'eh
August 17, 2017 by Office
Filed as: Torah Study
Parshat Eikev
August 10, 2017 by Office
Filed as: Torah Study
Parshat Vaetchanan
August 3, 2017 by Office
Filed as: Torah Study
Parshat Devarim
July 27, 2017 by Office
Filed as: Torah Study
Parshat Matot-Masei
July 20, 2017 by Office
Filed as: Torah Study
Parshat Pinchas
July 13, 2017 by Office
Filed as: Torah Study
Parshat Balak
July 7, 2017 by Office
Filed as: Torah Study
Parshat Chukat
June 29, 2017 by Office
Filed as: Torah Study
Parshat Korach
June 23, 2017 by Office
Filed as: Torah Study
Parshat Shelach
June 15, 2017 by Office
Filed as: Torah Study
Parshat Beha'alotecha
June 9, 2017 by Office
Filed as: Torah Study
Parshat Naso
June 1, 2017 by Office
Filed as: Torah Study
Parshat Behar-Bechukotai
May 18, 2017 by Office
Filed as: Torah Study
Parshat Emor
May 11, 2017 by Office
Filed as: Torah Study
Parshotim Acharei Mot-Kedoshim
May 4, 2017 by Office
Filed as: Torah Study
Parshat Tazria-Metzora
April 28, 2017 by Office
Filed as: Torah Study
Parshat Shemini
April 21, 2017 by Office
Filed as: Torah Study
Parshat Shemini
April 13, 2017 by Office
Filed as: Torah Study
Parshat Tzav
April 6, 2017 by Office
Filed as: Torah Study
Parshat Vayikra
March 31, 2017 by Office
Filed as: Torah Study
Parshot Vayakhel-Pekudi
March 26, 2017 by Office
Filed as: Torah Study
Parshat Tetzaveh
March 10, 2017 by Office
Filed as: Torah Study
Parshat Beshelach
February 9, 2017 by Office
Filed as: Torah Study
Parshat Bo
February 2, 2017 by Office
Filed as: Torah Study
Parshat Vaera
January 26, 2017 by Office
Filed as: Torah Study
Parshat Shemot
January 20, 2017 by Office
Filed as: Torah Study
Parshat Vayechi
January 12, 2017 by Office
Filed as: Torah Study
Parshat Vayigash
January 5, 2017 by Office
Filed as: Torah Study
Parshat Mikeitz
December 29, 2016 by Office
Filed as: Torah Study
Parshat Vayeishev
December 22, 2016 by Office
Filed as: Torah Study
Parshat Vayishlach
December 15, 2016 by Office
Filed as: Torah Study
Parsha Vayeitzei
December 8, 2016 by Office
Filed as: Torah Study
Parshat Chayei Sarah
November 25, 2016 by Office
Filed as: Torah Study
Parshat Vayera
November 18, 2016 by Office
Filed as: Torah Study
Parshat Lech Lecha
November 16, 2016 by Office
Filed as: Torah Study
Parshat Noach
November 3, 2016 by Office
Filed as: Torah Study
Parshat Bereshit
October 27, 2016 by Office
Filed as: Torah Study
The Spirituality of Song — Ha'azinu
October 13, 2016 by Office
Filed as: Torah Study
To Renew Our Days — Vayelech
October 5, 2016 by Office
Filed as: Torah Study
Not In Heaven — Nitzavim
September 29, 2016 by Office
Filed as: Torah Study
The Limits of Love – Ki Teitse
September 14, 2016 by Office
Filed as: Torah Study
Keeping Our Word (Matot 5776) — August 6, 2016
August 17, 2016 by Office
Filed as: Torah Study
Devarim
August 17, 2016 by Office
Filed as: Torah Study
Parsha Korach
July 7, 2016 by Office
Filed as: Torah Study
Parshat Shelach Lecha
June 30, 2016 by Office
Filed as: Torah Study
Parshat Beh'alotecha
June 30, 2016 by Office
Filed as: Torah Study