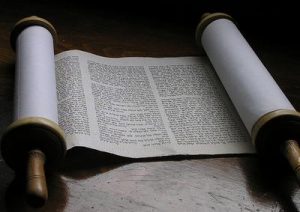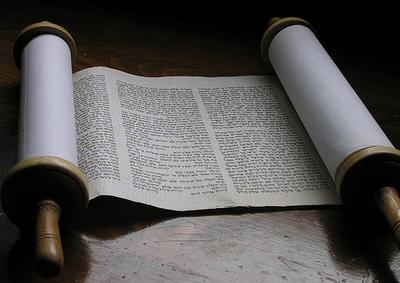 Weekly Torah Study is Saturday morning at 9. We meet in the Room 202 of Temple Brith Kodesh (enter by Door A).  We decide year by year how we'll approach the weekly portion.  Last year we used the weekly d'var Torah from Rabbi Jonathan Sacks as a jumping off point.  This year, we're going to consider each parsha from a Mussar perspective.  Each week an email is sent out (usually on Thursday) to anyone who may be interested.  You're welcome on Saturday, whether or not you got the email or had time to read it.  Discussions are generally lively.


Parshat Behar-Bechukotai
Leviticus 25:35
If your brother becomes impoverished and his means falter with you, you shall strengthen him – proselyte or resident – so that he can live with you.
Rashi
You shall strengthen him: Do not leave him by himself so that he comes down in the world until he finally falls altogether when it will be difficult to give him a lift, but uphold him from the very moment of the failure of his means. To what may this be compared? To an excessive load on the back of an ass. So long as it is still on the ass's back, one person is enough to take hold of it and to keep the ass up, as soon as it has fallen to the ground not even five persons are able to set it on its legs.
Midrash Rabbah 34:1
Thus it is written, Praiseworthy is he who contemplates the needy; on the day of evil Hashem will deliver him (Psalms 41:2). Having cited this verse, the Midrash cites various explanations: Abba bar Yirmiyah said in the name of R. Meir: This verse is referring to one who causes his good inclination to rule over his evil inclination.
Why is caring for the poor proactively a matter of having your Yetzer Tov rule over your Yetzer Hara? What might it mean about a person's character traits? How might a proactive response to other people's troubles be protective for your own future problems? By the way, the Midrash goes on to mention helping people seeking political asylum and helping the sick. Does this change your thoughts on the meaning of the Midrash?
Sign up to receive a weekly email about our Torah study.
http://eepurl.com/b8cjmv
---
Torah Study Archive

Thumb
Title
Parshat Behar-Bechukotai
May 18, 2017 by Office
Filed as: Torah Study
Parshat Emor
May 11, 2017 by Office
Filed as: Torah Study
Parshotim Acharei Mot-Kedoshim
May 4, 2017 by Office
Filed as: Torah Study
Parshat Tazria-Metzora
April 28, 2017 by Office
Filed as: Torah Study
Parshat Shemini (Mitzvot Mussar)
April 21, 2017 by Office
Filed as: Torah Study
Parshat Shemini
April 13, 2017 by Office
Filed as: Torah Study
Parshat Tzav
April 6, 2017 by Office
Filed as: Torah Study
Parshat Vayikra (Mussar approach)
March 31, 2017 by Office
Filed as: Torah Study
Parshot Vayakhel-Pekudi
March 26, 2017 by Office
Filed as: Torah Study
Parshat Tetzaveh (Mussar approach)
March 10, 2017 by Office
Filed as: Torah Study
Parshat Beshelach (Mussar approach)
February 9, 2017 by Office
Filed as: Torah Study
Parshat Bo (Mussar approach)
February 2, 2017 by Office
Filed as: Torah Study
Parshat Vaera (Mussar approach)
January 26, 2017 by Office
Filed as: Torah Study
Parshat Shemot (Mussar version)
January 20, 2017 by Office
Filed as: Torah Study
Parshat Vayechi (Mussar approach)
January 12, 2017 by Office
Filed as: Torah Study
Parshat Vayigash
January 5, 2017 by Office
Filed as: Torah Study
Parshat Mikeitz
December 29, 2016 by Office
Filed as: Torah Study
Parshat Vayeishev (Mussar)
December 22, 2016 by Office
Filed as: Torah Study
Parshat Vayishlach (Mussar)
December 15, 2016 by Office
Filed as: Torah Study
Parsha Vayeitzei (Mussar approach)
December 8, 2016 by Office
Filed as: Torah Study
Parshat Chayei Sarah (Mussar perspective)
November 25, 2016 by Office
Filed as: Torah Study
Parshat Vayera (Mussar perspective)
November 18, 2016 by Office
Filed as: Torah Study
Parshat Lech Lecha (Mussar perspective)
November 16, 2016 by Office
Filed as: Torah Study
Parshat Noach–a Mussar perspective
November 3, 2016 by Office
Filed as: Torah Study
Parshat Bereshit – A Mussar Perspective
October 27, 2016 by Office
Filed as: Torah Study
The Spirituality of Song — Ha'azinu
October 13, 2016 by Office
Filed as: Torah Study
To Renew Our Days — Vayelech
October 5, 2016 by Office
Filed as: Torah Study
Not In Heaven — Nitzavim
September 29, 2016 by Office
Filed as: Torah Study
The Limits of Love – Ki Teitse
September 14, 2016 by Office
Filed as: Torah Study
Keeping Our Word (Matot 5776) — August 6, 2016
August 17, 2016 by Office
Filed as: Torah Study
Devarim
August 17, 2016 by Office
Filed as: Torah Study
Parsha Korach
July 7, 2016 by Office
Filed as: Torah Study
Parshat Shelach Lecha
June 30, 2016 by Office
Filed as: Torah Study
Parshat Beh'alotecha
June 30, 2016 by Office
Filed as: Torah Study