Temple Beth David
Saturdays at 9:00 am
Torah Study has been suspended until further notice.
Please join us in-person or HERE via Zoom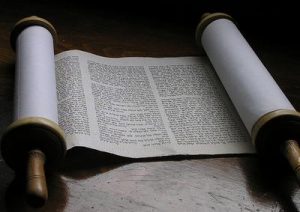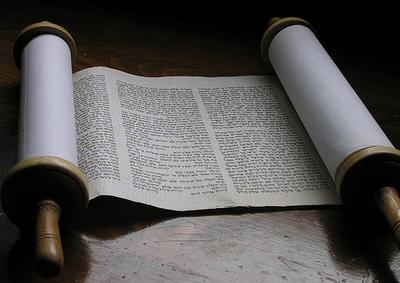 With our renewed Saturday Shabbat services, we are taking an opportunity to expand our Torah Study offerings. Each Saturday from 9:00 to 9:50 AM, we will continue our mystical journey through the Torah, following a commentary by Rabbi Larry Tabick.
In this cycle through the Torah we will be taking a mystical journey. Our guide will be Rabbi Larry Tabick's book, The Aura of Torah, published in 2014 by the Jewish Publication Society and the University of Nebraska. Translations of kabbalistic texts are by Rabbi Larry Tabick. Translations of the Torah and other commentaries are from Sefaria, except where otherwise noted.
Torah Study with Howard Brill each Saturday 9:00 AM – 9:50 AM *
*please note – some weeks Torah study is cancelled – look at events for details
Each Wednesday an email is sent to subscribers, see below. All are welcome, discussions are generally lively.
If you are experiencing symptoms – including sore throat, cough, congestion not due to seasonal allergies or fever – please do not attend in-person temple activities, including services.
Masks (surgical or N95 or KN95) must be worn over the mouth and nose at all times, even when speaking / singing / chanting into the microphone. No other masks are acceptable. Surgical and KN95 masks are provided by Temple Beth David for those who do not have their own. Temple Beth David requires all attendees to be fully vaccinated, including medically recommended booster shots, according to the CDC.

If you have tested positive for Covid, or experience symptoms regardless of test results, please wait five days after symptoms have cleared before returning to in-person services and seek guidance from your doctor.
Subscribe to the Torah study mailing list
---
Torah Study Archive

Thumb
Title
Parshat Lech Lecha
October 13, 2021 by Office
Filed as: Torah Study
Parshat Shoftim
August 11, 2021 by Office
Filed as: Torah Study
Parshat Re'eh
August 4, 2021 by Office
Filed as: Torah Study
Parshat Eikev
July 28, 2021 by Office
Filed as: Torah Study
Parshat Vaetchannan
July 21, 2021 by Office
Filed as: Torah Study
Parshat Devarim
July 14, 2021 by Office
Filed as: Torah Study
Parshat Pinchas
June 30, 2021 by Office
Filed as: Torah Study
Parshat Balak
June 23, 2021 by Office
Filed as: Torah Study
Parshat Chukat
June 16, 2021 by Office
Filed as: Torah Study
Parshat Korach
June 8, 2021 by Office
Filed as: Torah Study
Parshat Shelach-Lecha
June 2, 2021 by Office
Filed as: Torah Study
Parshat Beha'alotekha
May 26, 2021 by Office
Filed as: Torah Study
Parsha Naso
May 19, 2021 by Office
Filed as: Torah Study
Parshat Bamidbar
May 12, 2021 by Office
Filed as: Torah Study
Parshat Behar-Bechukotai
May 5, 2021 by Office
Filed as: Torah Study
Parshat Emor
April 28, 2021 by Office
Filed as: Torah Study
Parshat Acharei Mot-Kedoshim
April 21, 2021 by Office
Filed as: Torah Study
Parshat Tazria-Metzorah
April 14, 2021 by Office
Filed as: Torah Study
Parshat Shemini
April 7, 2021 by Office
Filed as: Torah Study
Parshat Tzav
March 24, 2021 by Office
Filed as: Torah Study
Parshat Vayikra
March 17, 2021 by Office
Filed as: Torah Study
Parshat Vayakhel
March 10, 2021 by Office
Filed as: Torah Study
Parshat Ki Tisa
March 3, 2021 by Office
Filed as: Torah Study
Parshat Tetzaveh
February 24, 2021 by Office
Filed as: Torah Study
Parshat Terumah
February 17, 2021 by Office
Filed as: Torah Study
Parshat Mishpatim
February 10, 2021 by Office
Filed as: Torah Study
Parshat Yitro
February 3, 2021 by Office
Filed as: Torah Study
Parshat Beshallach
January 27, 2021 by Office
Filed as: Torah Study
Parshat Bo
January 21, 2021 by Office
Filed as: Torah Study
Parshat Vaera
January 13, 2021 by Office
Filed as: Torah Study
Parshat Shemot
January 6, 2021 by Office
Filed as: Torah Study
Parshat Vayigash
December 23, 2020 by Office
Filed as: Torah Study
Parshat Mikeitz
December 17, 2020 by Office
Filed as: Torah Study
Parshat Vayeshev
December 8, 2020 by Office
Filed as: Torah Study
Parshat Vayishlach
December 2, 2020 by Office
Filed as: Torah Study
Parshat Toledot
November 18, 2020 by Office
Filed as: Torah Study
Parshat Chayei Sarah
November 11, 2020 by Office
Filed as: Torah Study
Parshat Vayera
November 4, 2020 by Office
Filed as: Torah Study
Parshat Lech Lecha
October 28, 2020 by Office
Filed as: Torah Study
Parshat Noach
October 21, 2020 by Office
Filed as: Torah Study
Parshat Bereishit
October 14, 2020 by Office
Filed as: Torah Study
Simchat Torah – Torah Study
October 7, 2020 by Office
Filed as: Torah Study
Parshat Haazinu 5781
September 23, 2020 by Office
Filed as: Torah Study
Parshat Nitzavim-Vayeilech
September 8, 2020 by Office
Filed as: Torah Study
Parshat Ki Tavo
September 2, 2020 by Office
Filed as: Torah Study
Parshat Ki Teitze
August 26, 2020 by Office
Filed as: Torah Study
Parshat Shoftim
August 19, 2020 by Office
Filed as: Torah Study
Parshat Re'eh
August 12, 2020 by Office
Filed as: Torah Study
Parshat Eikev
August 4, 2020 by Office
Filed as: Torah Study
Parshat Vaetchanan
July 29, 2020 by Office
Filed as: Torah Study
Parshat Devarim
July 21, 2020 by Office
Filed as: Torah Study
Parshat Matot-Masei
July 15, 2020 by Office
Filed as: Torah Study
Parshat Pinchas
July 8, 2020 by Office
Filed as: Torah Study
Parshat Chukat
July 1, 2020 by Office
Filed as: Torah Study
Parshat Korach
June 24, 2020 by Office
Filed as: Torah Study
Parshat Shelach
June 16, 2020 by Office
Filed as: Torah Study
Parshat Beha'alotecha
June 10, 2020 by Office
Filed as: Torah Study
Parshat Naso
June 3, 2020 by Office
Filed as: Torah Study
Parshat Bamidbar
May 20, 2020 by Office
Filed as: Torah Study
Parshat Behar-Bechukotai
May 13, 2020 by Office
Filed as: Torah Study
Parshat Emor
May 6, 2020 by Office
Filed as: Torah Study
Parshat Acharei Mot
April 29, 2020 by Office
Filed as: Torah Study
Parshat Tazria-Metzora
April 22, 2020 by Office
Filed as: Torah Study
Parashat Tzav
April 1, 2020 by Office
Filed as: Torah Study
Parshat Vayikra
March 25, 2020 by Office
Filed as: Torah Study
Parshat Vayakhel-Pekudei
March 18, 2020 by Office
Filed as: Torah Study
Parshat Tetzaveh
March 9, 2020 by Office
Filed as: Torah Study
Parshat Terumah
February 29, 2020 by Office
Filed as: Torah Study
Parshat Mishpatim
February 17, 2020 by Office
Filed as: Torah Study
Parshat Bo
January 29, 2020 by Office
Filed as: Torah Study
Parshat Vaeira
January 21, 2020 by Office
Filed as: Torah Study
Parshat Vayechi
January 7, 2020 by Office
Filed as: Torah Study
Parshat Vayigash
January 2, 2020 by Office
Filed as: Torah Study
Parshat Mekeitz
December 26, 2019 by Office
Filed as: Torah Study
Parshat Vayeshev
December 18, 2019 by Office
Filed as: Torah Study
Parshat Vayishlach
December 11, 2019 by Office
Filed as: Torah Study
Parshat Vayeitzei
December 5, 2019 by Office
Filed as: Torah Study
Parshat Toldot
November 27, 2019 by Office
Filed as: Torah Study
Parshat Chayei Sarah
November 22, 2019 by Office
Filed as: Torah Study
Parshat Vayera
November 12, 2019 by Office
Filed as: Torah Study
Parashat Lech Lecha
November 5, 2019 by Office
Filed as: Torah Study
Parashat Bereishit
October 23, 2019 by Office
Filed as: Torah Study
Torah Study 5780
October 17, 2019 by Office
Filed as: Torah Study
Parshat Haazinu 5780
October 7, 2019 by Office
Filed as: Torah Study
Parshat Vayelech 5780
October 2, 2019 by Office
Filed as: Torah Study
Parshat Nitzavim
September 25, 2019 by Office
Filed as: Torah Study
Parshat Ki Tavo
September 18, 2019 by Office
Filed as: Torah Study
Parshat Ki Teitze
September 12, 2019 by Office
Filed as: Torah Study
Parshat Shoftim
September 4, 2019 by Office
Filed as: Torah Study
Parshat Re'eh
August 28, 2019 by Office
Filed as: Torah Study
Parshat Eikev
August 20, 2019 by Office
Filed as: Torah Study
Parshat Vaetchanan
August 14, 2019 by Office
Filed as: Torah Study
Parshat Devarim
August 5, 2019 by Office
Filed as: Torah Study
Parshat Matot-Masei
July 31, 2019 by Office
Filed as: Torah Study
Parshat Pinchas 5779
July 24, 2019 by Office
Filed as: Torah Study
Parshat Balak 5779
July 16, 2019 by Office
Filed as: Torah Study
Parshat Chukat 5779
July 9, 2019 by Office
Filed as: Torah Study
Parshat Korach 5779
July 1, 2019 by Office
Filed as: Torah Study
Parshat Shelach
June 25, 2019 by Office
Filed as: Torah Study
Parshat Beha'alotecha
June 19, 2019 by Office
Filed as: Torah Study
Parshat Naso
June 13, 2019 by Office
Filed as: Torah Study
Parshat Bamidbar
June 4, 2019 by Office
Filed as: Torah Study
Parshat Behar
May 22, 2019 by Office
Filed as: Torah Study
Parshat Acharei Mot
May 2, 2019 by Office
Filed as: Torah Study
Parshat Emor
April 30, 2019 by Office
Filed as: Torah Study
Torah Study
April 17, 2019 by Office
Filed as: Torah Study
Parshat Metzora
April 9, 2019 by Office
Filed as: Torah Study
Parshat Tazria
April 2, 2019 by Office
Filed as: Torah Study
Parshat Shemini
March 27, 2019 by Office
Filed as: Torah Study
Parshat Tzav
March 19, 2019 by Office
Filed as: Torah Study
Parshat Vayikra
March 12, 2019 by Office
Filed as: Torah Study
Parshat Pekudei
March 5, 2019 by Office
Filed as: Torah Study
Parshat Vayakhel
February 26, 2019 by Office
Filed as: Torah Study
Parshat Ki Tisa
February 21, 2019 by Office
Filed as: Torah Study
Parshat Tezaveh
February 14, 2019 by Office
Filed as: Torah Study
Parshat Terumah
February 7, 2019 by Office
Filed as: Torah Study
Parshat Mishpatim
January 30, 2019 by Office
Filed as: Torah Study
Parshat Yitro
January 24, 2019 by Office
Filed as: Torah Study
Parshat Beshalach
January 17, 2019 by Office
Filed as: Torah Study
Parshat Bo
January 10, 2019 by Office
Filed as: Torah Study
Parshat Vaeira
January 4, 2019 by Office
Filed as: Torah Study
Parshat Shemot
December 28, 2018 by Office
Filed as: Torah Study
Parshat Vayechi
December 20, 2018 by Office
Filed as: Torah Study
Parshat Vayigash
December 12, 2018 by Office
Filed as: Torah Study
Parshat Mikeitz
December 6, 2018 by Office
Filed as: Torah Study
Parshat Vayishlach
November 22, 2018 by Office
Filed as: Torah Study
Parshat Vayetizei
November 14, 2018 by Office
Filed as: Torah Study
Parshat Toldot
November 8, 2018 by Office
Filed as: Torah Study
Parshat Chayei Sarah
November 1, 2018 by Office
Filed as: Torah Study
Parshat Vayera
October 26, 2018 by Office
Filed as: Torah Study
Parashat Noach
October 11, 2018 by Office
Filed as: Torah Study
Parshat Vayera
October 5, 2018 by Office
Filed as: Torah Study
Parshat Shoftim
August 20, 2018 by Office
Filed as: Torah Study
Parshat Re'eh
August 20, 2018 by Office
Filed as: Torah Study
Parshat Eikev
August 20, 2018 by Office
Filed as: Torah Study
Parshat Vaetchanan
August 20, 2018 by Office
Filed as: Torah Study
Parshat Devarim/Tisha B'Av
August 20, 2018 by Office
Filed as: Torah Study
Parshat Mattot
July 12, 2018 by Office
Filed as: Torah Study
Parshat Pinchas
July 7, 2018 by Office
Filed as: Torah Study
Parshat Chukat
July 6, 2018 by Office
Filed as: Torah Study
Parshat Balak
June 30, 2018 by Office
Filed as: Torah Study
Parshat Korach
June 14, 2018 by Office
Filed as: Torah Study
Parshat Shelach
June 7, 2018 by Office
Filed as: Torah Study
Parshat Beha'alotecha
May 31, 2018 by Office
Filed as: Torah Study
Parshat Naso
May 24, 2018 by Office
Filed as: Torah Study
Parshat Bamidbar
May 17, 2018 by Office
Filed as: Torah Study
Parshat Behar-Bechukotai
May 10, 2018 by Office
Filed as: Torah Study
Parshat Emor
May 3, 2018 by Office
Filed as: Torah Study
Parshotim Acharei Mot-Kedoshim
April 26, 2018 by Office
Filed as: Torah Study
Parshat Tazria-Metzora
April 19, 2018 by Office
Filed as: Torah Study
Parshat Shemini
April 12, 2018 by Office
Filed as: Torah Study
Parshat Tzav
March 22, 2018 by Office
Filed as: Torah Study
Parshat Vayakhel-Pekudi
March 6, 2018 by Office
Filed as: Torah Study
Parshat Vayikra
March 6, 2018 by Office
Filed as: Torah Study
Parshat Ki Tisa
March 1, 2018 by Office
Filed as: Torah Study
Parshat Tetzaveh
February 22, 2018 by Office
Filed as: Torah Study
Parshat Terumah
February 15, 2018 by Office
Filed as: Torah Study
Parshat Mishpatim
February 8, 2018 by Office
Filed as: Torah Study
Parshat Yitro
February 1, 2018 by Office
Filed as: Torah Study
Parshat Beshalach
January 24, 2018 by Office
Filed as: Torah Study
Parshat Bo
January 19, 2018 by Office
Filed as: Torah Study
Parshat Vaeira
January 11, 2018 by Office
Filed as: Torah Study
Parshat Shemot–How did Moses become Moses?
January 5, 2018 by Office
Filed as: Torah Study
Parshat Vayechi 5778
December 28, 2017 by Office
Filed as: Latest News, Torah Study
Parshat Vayigash
December 22, 2017 by Office
Filed as: Torah Study
Parshat Mikeitz
December 14, 2017 by Office
Filed as: Torah Study
Parshat Vayeshev
December 8, 2017 by Office
Filed as: Torah Study
Parshat Vayishlach
November 29, 2017 by Office
Filed as: Torah Study
Parshat Vayeitzei
November 24, 2017 by Office
Filed as: Torah Study
Parshat Toldot
November 16, 2017 by Office
Filed as: Torah Study
Parshat Chayei Sarah
November 9, 2017 by Office
Filed as: Torah Study
Parshat Vayera 5778
November 2, 2017 by Office
Filed as: Torah Study
Parshat Lech Lecha
October 26, 2017 by Office
Filed as: Torah Study
Sukkot
October 5, 2017 by Office
Filed as: Torah Study
Parshat Ki Teitzei
August 31, 2017 by Office
Filed as: Torah Study
Parshat Shoftim
August 24, 2017 by Office
Filed as: Torah Study
Parshat Re'eh
August 17, 2017 by Office
Filed as: Torah Study
Parshat Eikev
August 10, 2017 by Office
Filed as: Torah Study
Parshat Vaetchanan
August 3, 2017 by Office
Filed as: Torah Study
Parshat Devarim
July 27, 2017 by Office
Filed as: Torah Study
Parshat Matot-Masei
July 20, 2017 by Office
Filed as: Torah Study
Parshat Pinchas
July 13, 2017 by Office
Filed as: Torah Study
Parshat Balak
July 7, 2017 by Office
Filed as: Torah Study
Parshat Chukat
June 29, 2017 by Office
Filed as: Torah Study
Parshat Korach
June 23, 2017 by Office
Filed as: Torah Study
Parshat Shelach
June 15, 2017 by Office
Filed as: Torah Study
Parshat Beha'alotecha
June 9, 2017 by Office
Filed as: Torah Study
Parshat Naso
June 1, 2017 by Office
Filed as: Torah Study
Parshat Behar-Bechukotai
May 18, 2017 by Office
Filed as: Torah Study
Parshat Emor
May 11, 2017 by Office
Filed as: Torah Study
Parshotim Acharei Mot-Kedoshim
May 4, 2017 by Office
Filed as: Torah Study
Parshat Tazria-Metzora
April 28, 2017 by Office
Filed as: Torah Study
Parshat Shemini
April 21, 2017 by Office
Filed as: Torah Study
Parshat Shemini
April 13, 2017 by Office
Filed as: Torah Study
Parshat Tzav
April 6, 2017 by Office
Filed as: Torah Study
Parshat Vayikra
March 31, 2017 by Office
Filed as: Torah Study
Parshot Vayakhel-Pekudi
March 26, 2017 by Office
Filed as: Torah Study
Parshat Tetzaveh
March 10, 2017 by Office
Filed as: Torah Study
Parshat Beshelach
February 9, 2017 by Office
Filed as: Torah Study
Parshat Bo
February 2, 2017 by Office
Filed as: Torah Study
Parshat Vaera
January 26, 2017 by Office
Filed as: Torah Study
Parshat Shemot
January 20, 2017 by Office
Filed as: Torah Study
Parshat Vayechi
January 12, 2017 by Office
Filed as: Torah Study
Parshat Vayigash
January 5, 2017 by Office
Filed as: Torah Study
Parshat Mikeitz
December 29, 2016 by Office
Filed as: Torah Study
Parshat Vayeishev
December 22, 2016 by Office
Filed as: Torah Study
Parshat Vayishlach
December 15, 2016 by Office
Filed as: Torah Study
Parsha Vayeitzei
December 8, 2016 by Office
Filed as: Torah Study
Parshat Chayei Sarah
November 25, 2016 by Office
Filed as: Torah Study
Parshat Vayera
November 18, 2016 by Office
Filed as: Torah Study
Parshat Lech Lecha
November 16, 2016 by Office
Filed as: Torah Study
Parshat Noach
November 3, 2016 by Office
Filed as: Torah Study
Parshat Bereshit
October 27, 2016 by Office
Filed as: Torah Study
The Spirituality of Song — Ha'azinu
October 13, 2016 by Office
Filed as: Torah Study
Not In Heaven — Nitzavim
September 29, 2016 by Office
Filed as: Torah Study
Devarim
August 17, 2016 by Office
Filed as: Torah Study
Parsha Korach
July 7, 2016 by Office
Filed as: Torah Study
Parshat Shelach Lecha
June 30, 2016 by Office
Filed as: Torah Study
Parshat Beh'alotecha
June 30, 2016 by Office
Filed as: Torah Study